Air-Sea Observations for a Productive Ocean
Workshop Overview
Registration is now open for the OASIS for a Productive Ocean: Offshore Wind Energy virtual workshop. This workshop will have three blocks focusing on stakeholder needs for air-sea interaction information, technologies for observing oceanic and atmospheric boundary layers, and strategies that OASIS may implement that could contribute to a Wind-Energy productive ocean and decarbonization goals, including for SIDS and global coasts in the Southern Hemisphere.
Offshore wind is one of the least costly sources of energy and thus should be part of the global solutions to energy production, decarbonization, including for Small Island Developing States (SIDS). Wind power is roughly proportional to wind speed cubed so that small variations in winds can have a large impact on energy production. Understanding of the meteorological and oceanic conditions is thus critical for their proper siting and management. Technologies used for research applications and by industry are rapidly advancing in parallel. The objective of this workshop is to bring together air-sea interaction researchers and stakeholders from the wind energy sector, forecasting companies, and governmental and non-governmental science organizations, from across the globe (including SIDS), to share perspectives and ideas for how the UN Ocean Decade Programme OASIS could contribute to a Wind-Energy Productive Ocean outcome and decarbonization goals.
Location & Date
This event is a satellite activity of the UN Ocean Decade Productive Ocean Laboratory and will take place on 1 June, 4:00 – 6:00 pm CEST.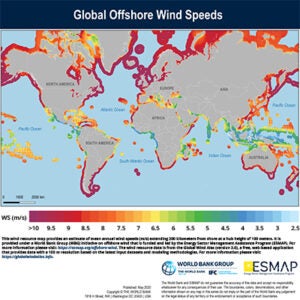 Program Schedule and Outcomes
Agenda
0:00 Virtual Workshop begins, Introduction
0:00 Session 1: Offshore Wind Energy Industry and Coastal Communities needs for air-sea interaction information
0:30 Session 2: Technology
1:00 Session 3: A Strategy
1:30 Networking and Posters in Gather.Town
2:00 End
Outcomes
Results of the discussions and concluding outcomes will be documented, distributed to the event participants, UN Ocean Decade Laboratory organizers, other OASIS teams, and the broader scientific, industry and civil communities.
Workshop Organizers
Meghan Cronin, NOAA PMEL, USA (OASIS chair)
Christa Marandino, GEOMAR, Germany (OASIS co-chair)
Clarissa Anderson, Scripps Institution of Oceanography, SCCOOS
Chris Meinig, NOAA PMEL, USA
Carol Anne Clayson, Woods Hole Oceanographic Institution, USA
Cassie Wilson, Consortium for Ocean Leadership, USA
Masha Edmondson, Consortium for Ocean Leadership, USA
Maggie Chory, Consortium for Ocean Leadership, USA
Workshop Speakers
More information coming soon!